Get the best prices to Swim with Dolphins in Dolphin Cove Puerto Seco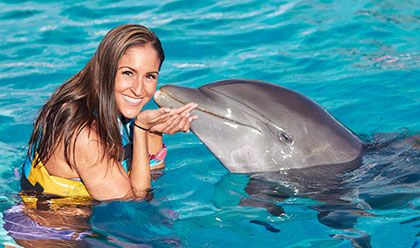 $99 USD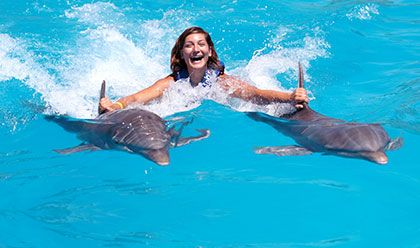 $179 USD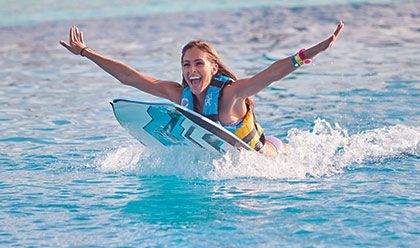 $139 USD
Swim with Dolphins in Dolphin Cove Puerto Seco Beach
Dolphin Cove Puerto Seco Beach
Puerto Seco Beach settled in Discovery Bay Jamaica, truly the finest Jamaican beach around and a must for all visitants! Discovery Bay holds one of the riches areas of Jamaican's history as it is considered to be the first place Christopher Colombus first docked on the island. Discovery Bay is a town in the parish of Saint Ann on the northern coast of Jamaica. The town is also known locally as Dry Harbour Bay, because it sits in the shadow of the Dry Harbour Mountains in St. Ann.
Discover a part of Jamaican history on your swim with dolphins in Puerto Seco Beach!
Puerto Seco Beach Club, newly renovated, sits on 10-acres of gorgeously landscaped property and boasts a long stretch of pristine white sand beach catering to anyone seeking to find that ideal relaxation spot on the north coast. If you are choosing to unplug from your resort and looking to relax and get a dose of Vitamin Sea then Puerto Seco Beach is just what you need. Here you will also find our Dolphin Cove Puerto Seco Beach habitat where you can have the experience of a lifetime amongst our spectacular dolphins! Our Swim with dolphins programs feature the best of the best, and caters to everyone ins the family!