Swim with dolphins in Riviera Maya
Included for all programs
Buffet
Free Wi-Fi
Showers
Lockers
Fresh flavored water
Available with Extra Cost
* Photo Package.
Boutique
*Add-on available in your shopcart.
Receive exclusive discounts when booking at least 4 days in advance!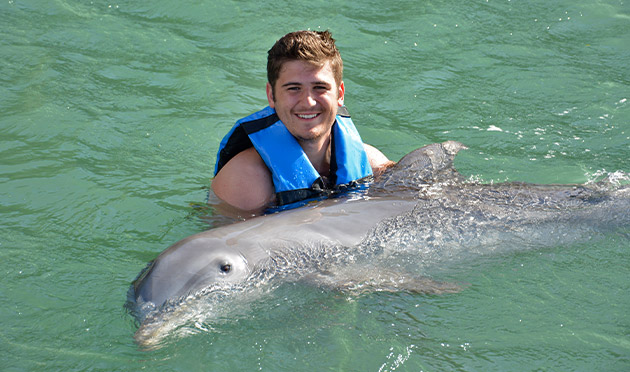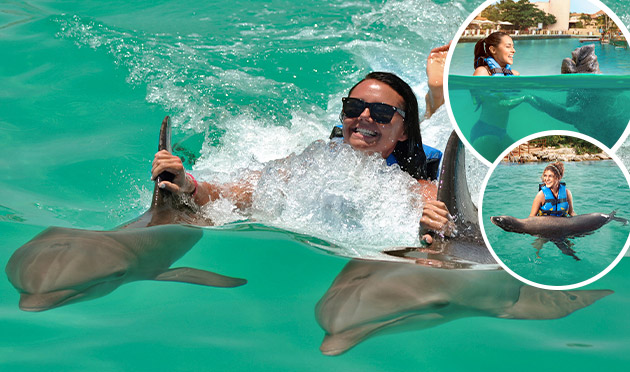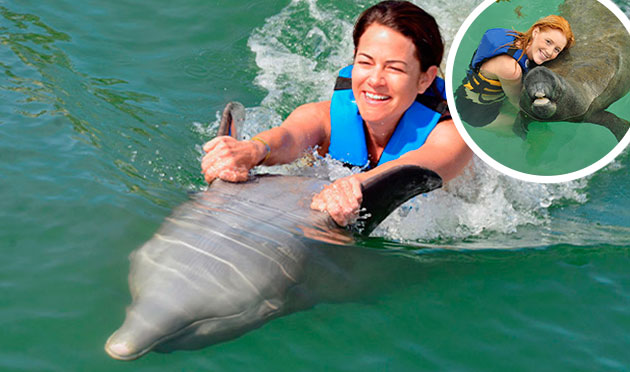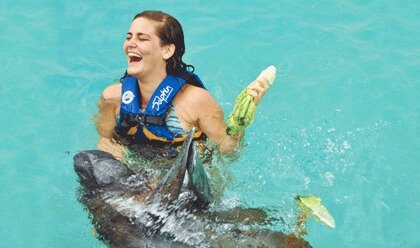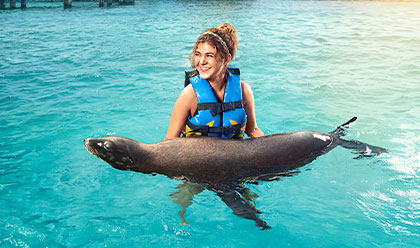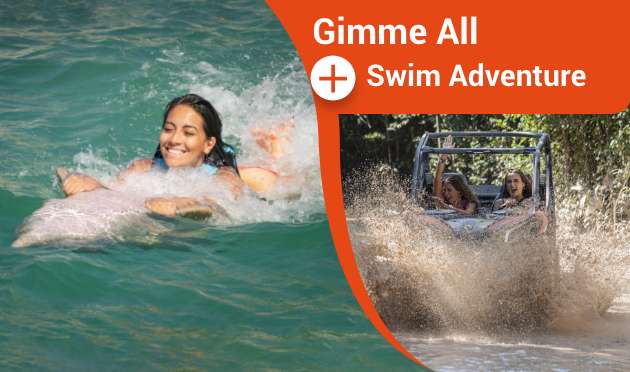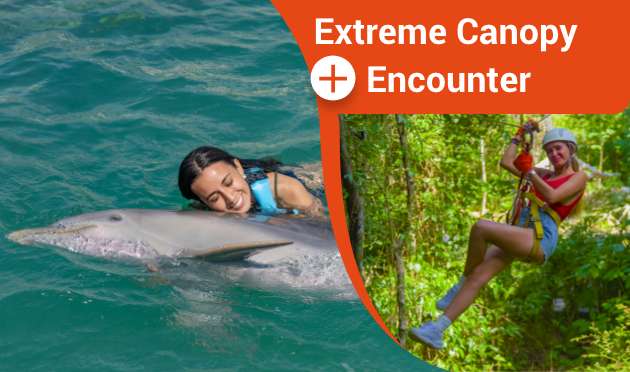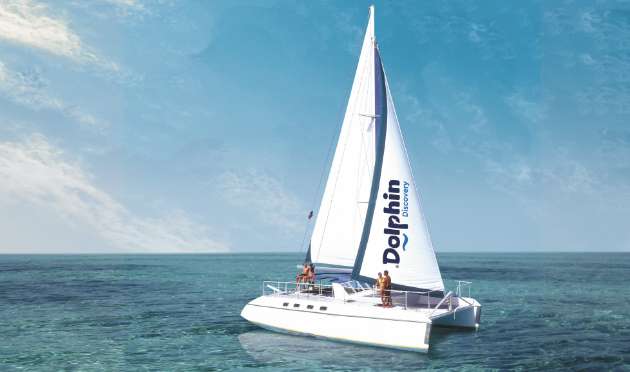 In the Heart of the Riviera Maya!
Located in the Mexican Caribbean (Riviera Maya),
Puerto Aventuras
is a tourist development strategically planned to show respect and love for the tropical flora and fauna. They offer to their visitors and residents all the attractions and amenities of a small town in spite of its location in middle of the beautiful Yucatan's Peninsula jungle.
This little town is located just 10 minutes away from Playa del Carmen and is famous for their gorgeous beaches, luxurious resorts and the largest full service marina in the vicinity. The smart design includes villas, bungalows, condominiums, golf courses, marina, gardens, exclusive boutiques, spa's, churches and everything you'll need during your stay.
Dolphin Discovery facilities are located in the heart of this complex, surrounded by a tropical green island with a natural lagoon; home of dolphins, sea lions and manatees. Around our facilities there's a walkway where all the Puerto Aventuras visitors and residents can watch our beautiful species interact in their natural habitat.
This is the perfect place to make your swimming with dolphins dream come true, but this awesome experience doesn't have to end with the dolphins program where you can be kissed, and hugged even getting a ride from our cute dolphins, you can also keep enjoying your day being kissed by our adorable sea lions and feeding our chubby manatees.
At Dolphin Discovery we love to educate all of our visitors, so that's why during your program we teach you how to take care of our environment, the top characteristics of our species and our personalized nutritional and health programs we give to our marine buddies.
Also, when you finish all of your activities you can enjoy of a delicious meal at our restaurant, a fresh brewed coffee at Starbucks and souvenir shop at our boutique.
Come to Riviera Maya-Puerto Aventuras and live the experience of a lifetime!