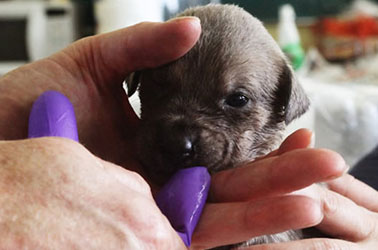 DolphinDiscovery, committed beyond the marine mammals, launches the program "Dolphins helping dogs and cats".
DolphinDiscovery, #1 dolphin company in the world, actively supported the successful sterilization free campaign for cats and dogs, headed by the International Organization CANDI (Cats and Dogs International) and Island Animals from Isla Mujeres, which served to the public in the town Alfredo V. Bonfil, municipality of Benito Juarez Cancun, from the 4th to the 10th of November.
CANDi (Cats and Dogs International) is a non-profit organization that saves the lives of stray cats and dogs in Mexico, the Caribbean and other international destinations through spay, neuter, adoption and educational programs, supported and funded by the tourism industry, travelers and pet lovers.
This year CANDi achieved the goal of 1,800 sterilizations, thanks to the support of Royal Resorts and Dolphin Discovery who facilitated guestrooms for the foreign and national organizers and vets. Likewise the campaign was supported by other on-profit associations and personalities such as Jorge Lůpez and Jennifer Prior.
The cooperation of these companies and the CANDi Association manages to reduce the overpopulation of stray dogs and cats; moreover they try to raise consciousness on cats and dogs owners and to the community in general that sterilization is part of the affection and basic care that should be provided to their pets. Dolphin Discovery is proud to take its efforts beyond caring for marine mammals and work together with these organizations to improve the conditions of life and health of these animal species.
November 12th, 2012