Swim with dolphins in Playa del Carmen
Remember that the use of a mask is mandatory at the time of check-in.
For your safety, the towel service is not available at this time, we highly recommend bringing your own towel.
Included for all programs
Swimmers Menu
Beach Club
Lockers
Showers
Free Wi-Fi
Available with Extra Cost
* Photo Package.
Restaurant
Bar
*Add-on available in your shopcart.
Get the best prices to Swim with Dolphins in Playa del Carmen
Get 30% Off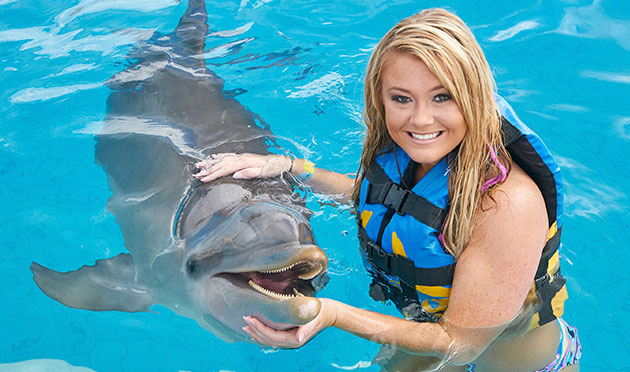 $69.3 USD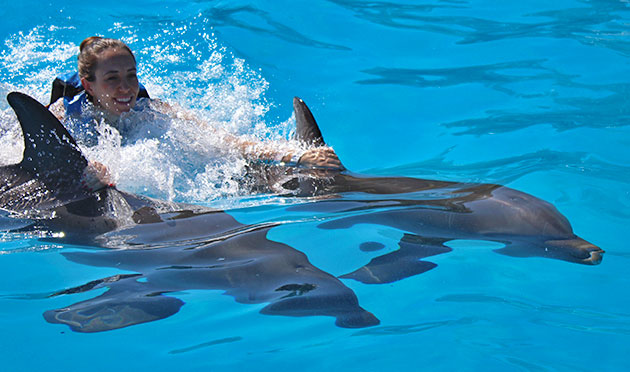 $118.3 USD
Get 30% Off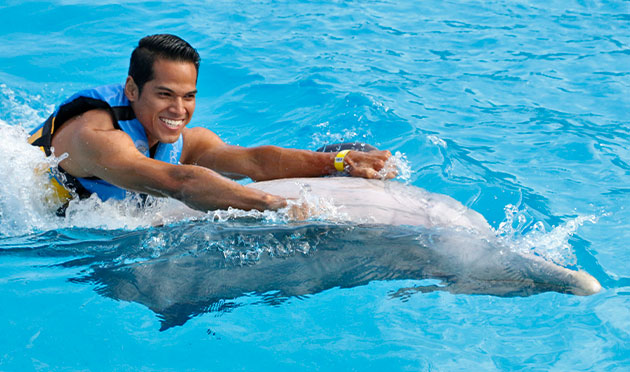 $97.3 USD
Come and see the largest habitat of Playa del Carmen!
The biggest habitat of Playa del Carmen is located in Playa Maroma, just ten minutes away by car from Playa del Carmen, part of the delightful Riviera Maya. This park beach is considered one of the top ten beaches worldwide because of its beautiful powdery white-sand beaches, crystalline blue salty water and tropical breeze that assures a perfect paradise.
The Riviera Maya is located at the Eastern coast of the Yucatan Peninsula, one of the top beach destinations because of the huge development that it has had in recent years, transforming this destination into a modern tourist corridor that offers luxury resorts, restaurants, nightlife, tourist attractions, shopping and the expansive coral reef that lives along the coast, giving our visitors the best place to scuba and snorkel. Playa del Carmen is considered the perfect place to vacation because it has the best of both worlds, combining luxury with nature.
Maroma has a wide variety of activities you can take part in during your visit like water sports and sightseeing tours, but nothing is compared with a once in a lifetime experience, swimming with dolphins!
Having the chance to interact with one of the most beautiful marine animals is an opportunity that you canít turn down. With the help of our professional marine specialists youíll be able to spend time with our adorable dolphins, contemplate their natural behavior and choose between different activities according to the program of your choice, these activities can include kiss, hug, and getting a belly ride or a foot push from our beautiful and intelligent dolphins.
Swimming with dolphins in Dolphin Discovery Playa del Carmen is one of the most exciting activities you could do, you just need to visit us, enjoy and relax in one of the most amazing and beautiful beaches in the world and we will take care of making your experience as perfect as you can imagine.
IMPORTANT: Before attending any of our dolphin swim experiences, you need to answer a short form. The access link to this document will appear attached to your confirmation letter. To avoid long lines and speed up the check-in process, be sure to answer our questionnaire digitally days before your visit date. Let's keep a healthy distance!
Place your reservation now and live the Experience of a Lifetime!