Swim with Dolphins, Sea Lions
VIDEO
Get the best prices to Swim with Dolphins in Vallarta
Get 25% Off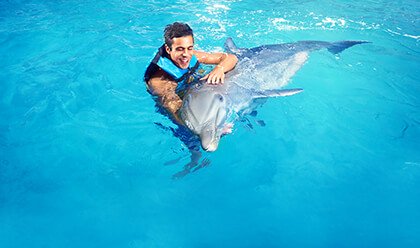 $74.25 USD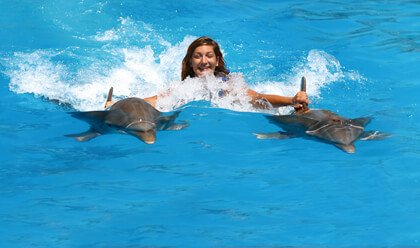 $119.25 USD
Get 25% Off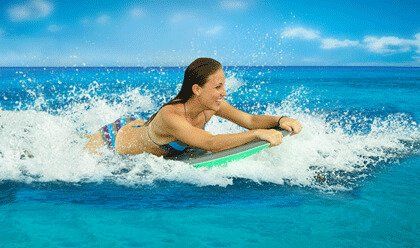 $96.75 USD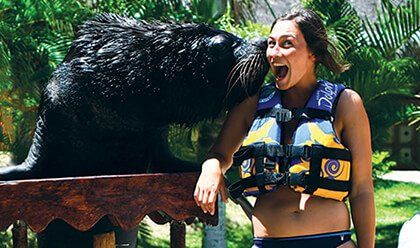 $59 USD
Save $19 USD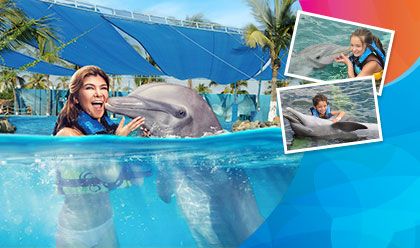 $109.65 USD
Save $17 USD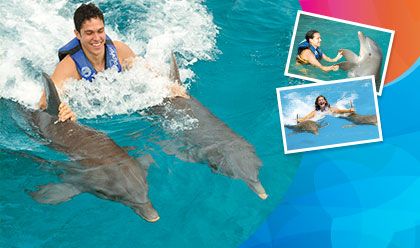 $152.1 USD
Save $15 USD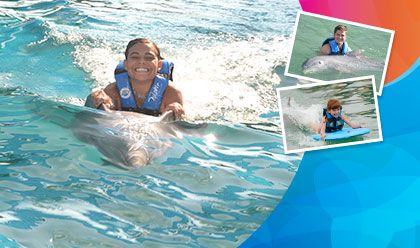 $134.1 USD
Puerto Vallarta Swim with Dolphins
Where Mexico comes to life
Rated as the friendliest city in the world and best Mexican vacation destination, Puerto Vallarta is a really magical place with a picturesque downtown covered in cobble stone streets and colonial buildings where youíll find awesome activities and learn more about the Mexican culture.
Puerto Vallarta is a Mexican resort city situated on the Pacific Oceanís Banderas Bay, just in between where Jalisco and Nayarit (two Mexican states) meet. The perfect weather plus the extraordinarily friendly people who live there is the perfect combo for an incredible vacation.
Dolphin Discovery Puerto Vallarta is located inside Aquaventuras Park Vallarta, one of the most amazing tourist attractions and the favorite among locals and visitors. This incredible water park is located a few minutes away from downtown, in Nuevo Vallarta where youíll surely enjoy a day full of fun and adventures among your family and friends.
Swimming with dolphins and sea lions will guarantee you a perfect vacation, and if that isnít enough you have at your fingertips ten amazing water slides, a refreshing ride in the slow river, marine animal shows and our newest attractions for the people that have an adventurer spirit: an intrepid zip line and a climbing wall challenge. The good news for parents is that we have a special area with a playground for the little ones, so this will assure a perfect time for parents also.
All of our facilities, water slides and the slow river were recently renovated to ensure our visitors security and a day full of fun.
Remember Aquaventuras Park opens Monday to Sunday from 11:00 am to 05:00 pm; and Easter holidays, summer and December it is opened from 10:00 am to 5:00 pm. Dolphin Discovery section operates daily in four different schedules: 10:00 am , 11:15 am, 1:45 pm, and 3:00 pm.
So reserve the time of your preference so you donít miss the most awesome experience ever!