Swim with Dolphins in Tulum Akumal
Included for all programs
Free Wi-Fi
Showers
Lockers
Available with Extra Cost
Receive exclusive discounts when booking at least 4 days in advance!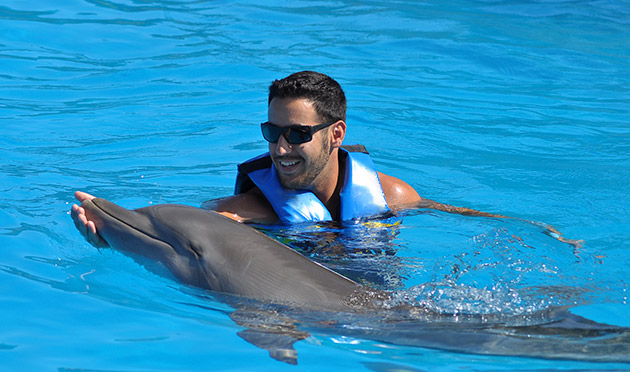 * Available booking 4 days in advance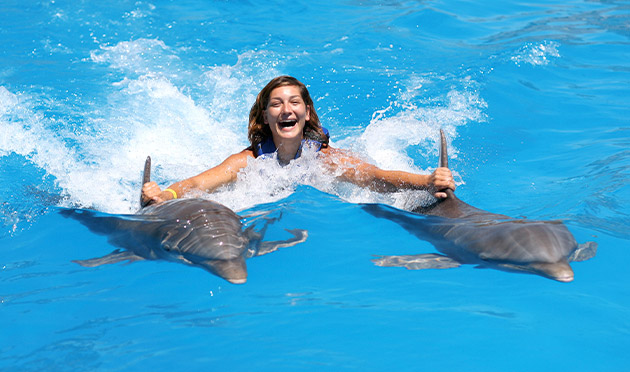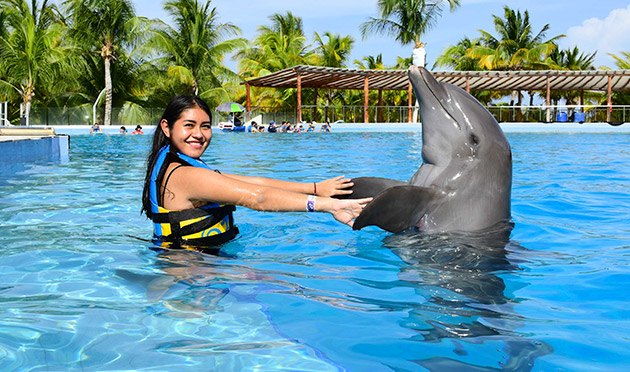 * Available booking 4 days in advance
Live the Experience of a Lifetime Swimming with Dolphins at Akumal!
In Akumal's natural reservation area, about 20 miles north from Tulum Mayan ruins the famous Archaeological Site and about 20 miles south from downtown Playa del Carmen on Yucatan Peninsula's coast lies Dolphin Discovery Akumal the habitat in the Riviera Maya. It is our brand new Dolphin habitat in the Riviera Maya nearby Bahia Akumal, which is considered one of the most beautiful places in the world because of her biodiversity conservation, with pristine waters of the Caribbean Sea and warm tropical breezes promising a perfect paradise. There are enough entertainments, sightseeing like Yalku-Lagoon; Akumal Bay.
In addition to our distinctive swim with Dolphin programs, there are adventure tours, and recreational opportunities to satisfy every moment of your family vacation but nothing like the experience of swim with Dolphins, which is one of the top ten activities among tourists. Under the proper guidance of our especialists you are able to interact with Dolphins and see the natural behavior of these beautiful and intelligent Marine Mammals. Swimming with Dolphins in Dolphin DiscoveryAkumal is one of the most exciting things to do, you just need to come and enjoy relaxing in one of the most amazing and beautiful beaches in the world. Dolphin Discovery Akumal has breathtaking panoramic views and it is the only one with all Dolphins born under human care (certified MIRACLE program)
Come and live the experience of a Lifetime at Dolphin Discovery Akumal!
Miracle® Program successfully carried out since 2002. This Strategy was implemented with the objective of preserving and understanding marine life, their biological reproduction, and its different stages: Gestational Labor, Birth, and Breastfeeding. Thanks to this method, 82 marine mammals have been born and conform our first and second generation under human care (66 Dolphins, 12 Sea Lions, and 4 Manatees).