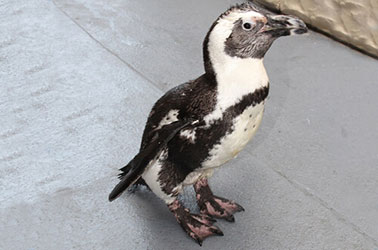 Happy Birthday Fat Boy!
Dolphin Discovery Panama City Beach has something big to celebrate: a birthday party! Fat Boy the African black-footed penguin turned 32 years old. He's the oldest penguin in the park.
The celebration kicked off with a meet and greet with the birthday boy and they also auctioned off a piece of artwork drawn by Fat Boy himself! African black-footed penguins usually live into their mid-20's in the wild but Fat Boy's trainers say he won't stop kicking anytime soon.
"Fat Boy has excellent care by our veterinarian Dr. Staggs," Gulf World's Marketing Coordinator Sam Tuno said. "He is monitored very closely, and he also is given laser therapy weekly for his arthritis. So he lives a very great life. He doesn't have predators, so he has been able to live much longer than the average penguin."
We are so glad to know he is healthy and we will share many more birthdays with him!
October the 22nd, 2015