Get the best prices to Swim with Dolphins in Florida St. Augustine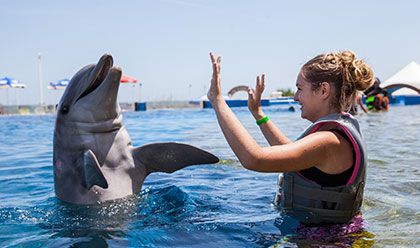 $111.87 USD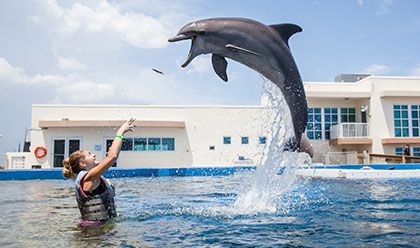 $134.47 USD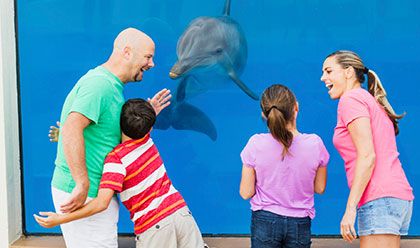 $55.37 USD
Swim with Dolphin programs in St. Augustine
Get the best prices to swim with dolphins in Dolphin St. Augustine.
Come and discover St. Augustine, a town full of history that has become one of the most beautiful locations in which you can spend your next vacation. It is the right place to relax and lay down to enjoy a sunbath or to have an adventure on the edge of the Atlantic ocean. You and your family will surely be enchanted by all the natural beauty of this idyllic place.
In the vicinity, you can find Marineland Dolphin Adventure, a fantastic place dedicated to enchanting visitors from all over the world with one of the best dolphin experiences out there. At the park, you can swim with dolphins, a wish coveted by many, and one that you'll be able to cross on your bucket list. It also offers the opportunity to observe turtles, and sand tigers, among other marine animals.
This park is famous for starting as an aquatic film studio. Many scenes of some classic movies were shot at this location, and since, this place has been evolving to become one of the most famous attractions of Florida. This place will undoubtedly allow you to create memories that you won't soon forget.