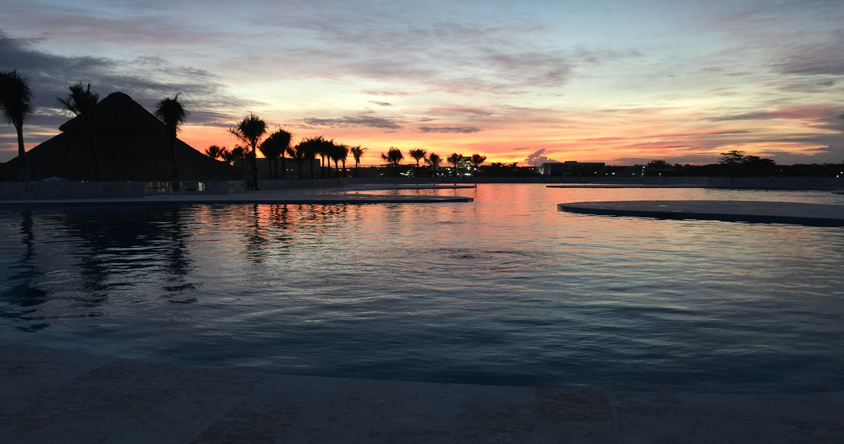 THOMAS COOK CERTIFIES THE ANIMAL'S WELLBEING IN THE DOLPHIN DISCOVERY HABITATS AND PARKS IN MÉXICO AND PUNTA CANA
Thomas Cook has been given special attention in verifying that the animals condition of wellbeing exceed the parameters during the tours offered to the clients
Cancún, Quintana Roo June 14 of 2017 - Affiliated tour operators to the ABTA (British Travel Agents Association) like Virgin, TUI and Thomas Cook, the major British tourism operator in the world, audited the habitats that their clients visit by means of the global company Spirit. The Dolphin Discovery Group habitats located in Punta Cana, Isla Mujeres and Puerto Aventuras, audited by this company, were all approved after a meticulous inspection. It is worth mentioning that the only habitat in Punta Cana that was approved by means of this auditing was Dolphin Discovery.
The ABTA is the largest United Kingdom association. It represents travel agencies, tour operators and it is guided by various manuals of animal wellbeing, detailing very strict rules to follow for those tours that have animals under their care.
Based on the abovementioned, at the beginning of this year, Thomas Cook hired the company Global Spirit in order to audit for a start, 25 of the 90 world wide attractions that are visited by their clients and that hold animals. Of the 25 inspected attractions by Global Spirit, 3 were Dolphin Discovery parks and habitats, where they could confirm, after a few exhaustive visits, the excellent condition of wellbeing according to the established norms in the ABTA manual, approving at a 100% the dolphinariums that receive more than a thousand visitors of Thomas Cook, being Dolphin Discovery Punta Cana the only dolphinarium approved by the auditing in this country.
It is important to outline that not all the audited met the required standards, given that 16 of the 25 were not approved.
"We will not accept nothing less than the animal quality and wellbeing standards that they deserve and are expected by the guests and the animals that live under human care" mentioned Peter Fankhauser, Executive Manager of Thomas Cook.
June 14th, 2017