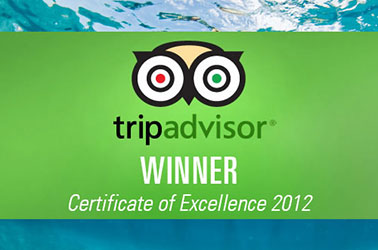 Dolphin Discovery receives certificate of excellence of Tripadvisor.
Dolphin Discovery group, the world's largest company, has become creditor once more of one important award within the travel industry. The Dolphinarium of Isla Mujeres received from Trip Advisor the "certificate of excellence for the year 2012", which recognizes companies that consistently receive top grades from its worldwide customers, placing them within the best tourist attractions in the world.
This award is of significant value as it is given by customers, who are users and critics of the recognized portal of tripadvisor. This award puts out excellent scores awarded by the clients of Dolphin Discovery last year. And in turn it is sign that the company is always concerned about applying standards that always benefit customers.
November 02nd, 2012