Dolphin Dreams at Puerto Aventuras, Riviera Maya
For your safety, the towel service is not available at this time, we highly recommend bringing your own towel.
Included for all programs
Wi-Fi
Lockers
Showers
Buffet

Lifejackets
Available with Extra Cost
* Photo Package.
Transportation
*Add-on available in your shopcart.
Swim With Dolphins in Dolphin Dreams at Puerto Aventuras
Get 30% Off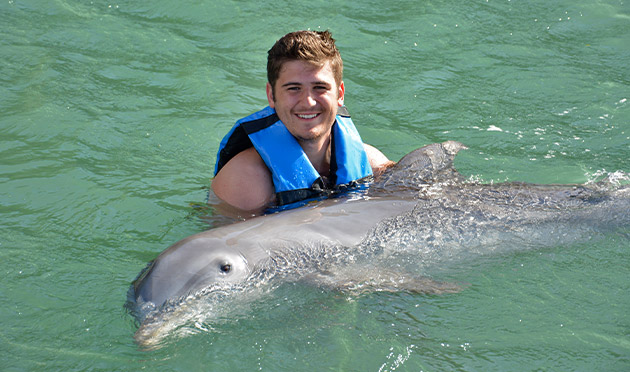 $69,3 USD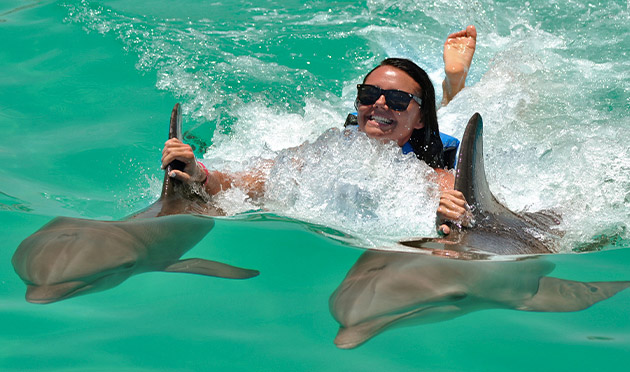 $118,3 USD
Get 30% Off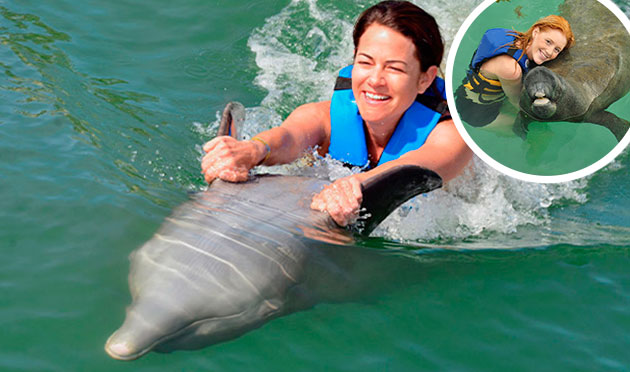 $97,3 USD
Swim With Dolphins in Dolphin Dreams at Puerto Aventuras
Dolphin Dreams at Puerto Aventuras is the perfect location for you and your family, just a twenty minute drive heading north from Playa del Carmen and half an hour before arriving to the ancient ruins of Tulum.
Puerto Aventuras is a great destination because it's placed just in the heart of the Riviera Maya. This destination can be easily described as paradise because it has the finest white sandy beaches and the most crystalline water. It will allow you to do the most incredible and adventurous water activities that the town offers.
The wide variety of things to do makes it a great place for the entire family. Take a walk in the harbor while you enjoy the local shops or try the great mexican cuisine in their amazing restaurants.
Known as a luxury community, Puerto Aventuras is visited by international and local tourists seeking a warm, sunny and comfortable vacation distant from the crowds. Nestled in this resort community, Dreams Aventuras & Spa offers you a private beach surrounded by turquoise waters, with first class facilities and it is the only hotel with an on-site habitat.
Dolphin Dreams at Puerto Aventuras is the largest habitat in the Riviera Maya providing a unique experience with our friendly and playful dolphins, all of them born within our successful and worldwide recognized breeding program.
If you're planning to visit the Riviera Maya anytime soon and you want to take a relaxing vacation, Dreams Puerto Aventuras & Spa is the perfect resort for you. They'll take care of you and all of your family so you don't have the need of worry about a thing other than to have a good time.
Live the dream of Swimming with Dolphins in the paradise of the Riviera Maya.