Get the best prices to Swim with Dolphins in Cove Cayman
Save $24 USD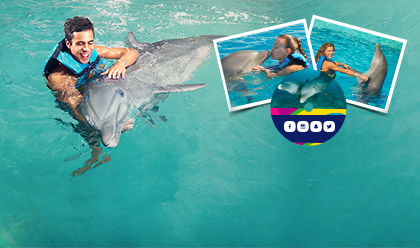 $135.15 USD
Save $21 USD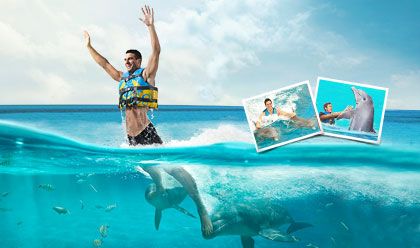 $188.1 USD
Save $18 USD
$161.1 USD
Get 30% Off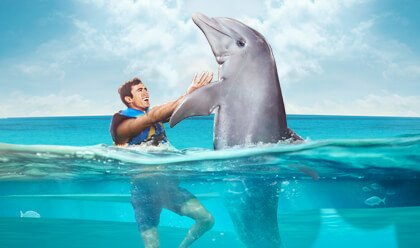 $90.3 USD
Get 30% Off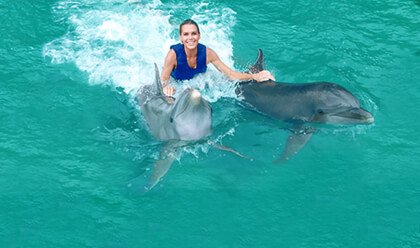 $139.3 USD
Get 30% Off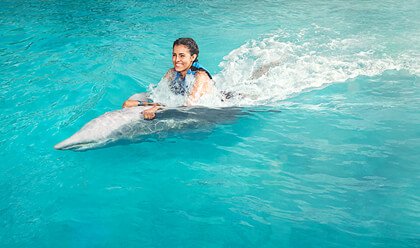 $111.3 USD
Swim with dolphins in Dolphin Cove Cayman
Swim with Dolphins in the Caribbean!
The Cayman islands, formed by three islands, is a British overseas territory located in the western part of the Caribbean Sea, just a few miles away from the south of Cuba. Grand Cayman, the biggest island of the three is perfect if you're looking for a vacation getaway.
On this island you have everything you need to make the ideal relaxing but adventurous vacation. Enjoy paradisiacal spots for complete relaxation, exquisite culinary places, exciting nightlife and the incredible underwater sights where you'll be able to contemplate the marine life that lives in the amazing coral reefs. You and your loved ones will live an unforgettable vacation in this town surrounded by the prettiest powdery-white beaches and the crystalline turquoise- blue sea of all the Caribbean.
There's no doubt that Grand Cayman has tons of really cool activities you can do, and that's why Dolphin Cove brings you the opportunity of making one of the top activity choices on this island, swimming with dolphins.
Our swimming with dolphins programs at Grand Cayman are a once in a lifetime experience where you will be able to enter their world, contemplate them in their natural habitat and enjoy really cool activities with them. Receive the most perfect kiss of all, an adorable hug, the quickest belly ride you'll ever get and even an exciting foot push from our intrepid dolphins.
Dolphin Cove facilities were specially designed so our adorable marine mammals could share with all our visitors a piece of their aquatic world, that's why all of our swimming with dolphins programs include a little teaching session where our marine mammal specialists will tell you how we take care of our marine animals like the nutritional, nursing and reproduction programs we have for each species. As well as some tips we can do daily to take care of our environment.
If you're ready to have the greatest adventure ever book it with us!